Cheers for Tokyo Skytree
2019-06-17
Beer Garden will start from the 23rd June @rooftop!
Period:From 23rd June, 2019 to 6th October, 2019
Starting Hours:From 6 pm to 7:30 pm * All you can drink for 90 minutes.
Price :Adult(13 years old and above)5500 yen / Child (12 years old and below) 2000 yen / Free of charge for 6 years and below
※All prices are inclusive of 10% service charge and government tax.
Free flow:Beer, Sparkling Wine, Wine, Cocktails, Non-alcoholic drinks
Food menu:Garlic shrimp, Roasted pork, Buffalo wing, Fried tacos, French fries, Ceaser Salad, Homemade pickles, Roasted nuts etc
In case of rain:You can enjoy @lobbycafe on the ground floor.
Cancellation policy:3 days prior - 50%, 2 days prior - 80%, 1 day prior or on that day - 100%
Summary of Sumida River Fireworks Festival
Date : 27th July, 2019 (will be postponed to the next day in case of bad weather.) 
Operating Hours : 7 pm to 9 pm
Price : Adult(13 years old and above)7000 yen / Child (12 years old and below) 2750 yen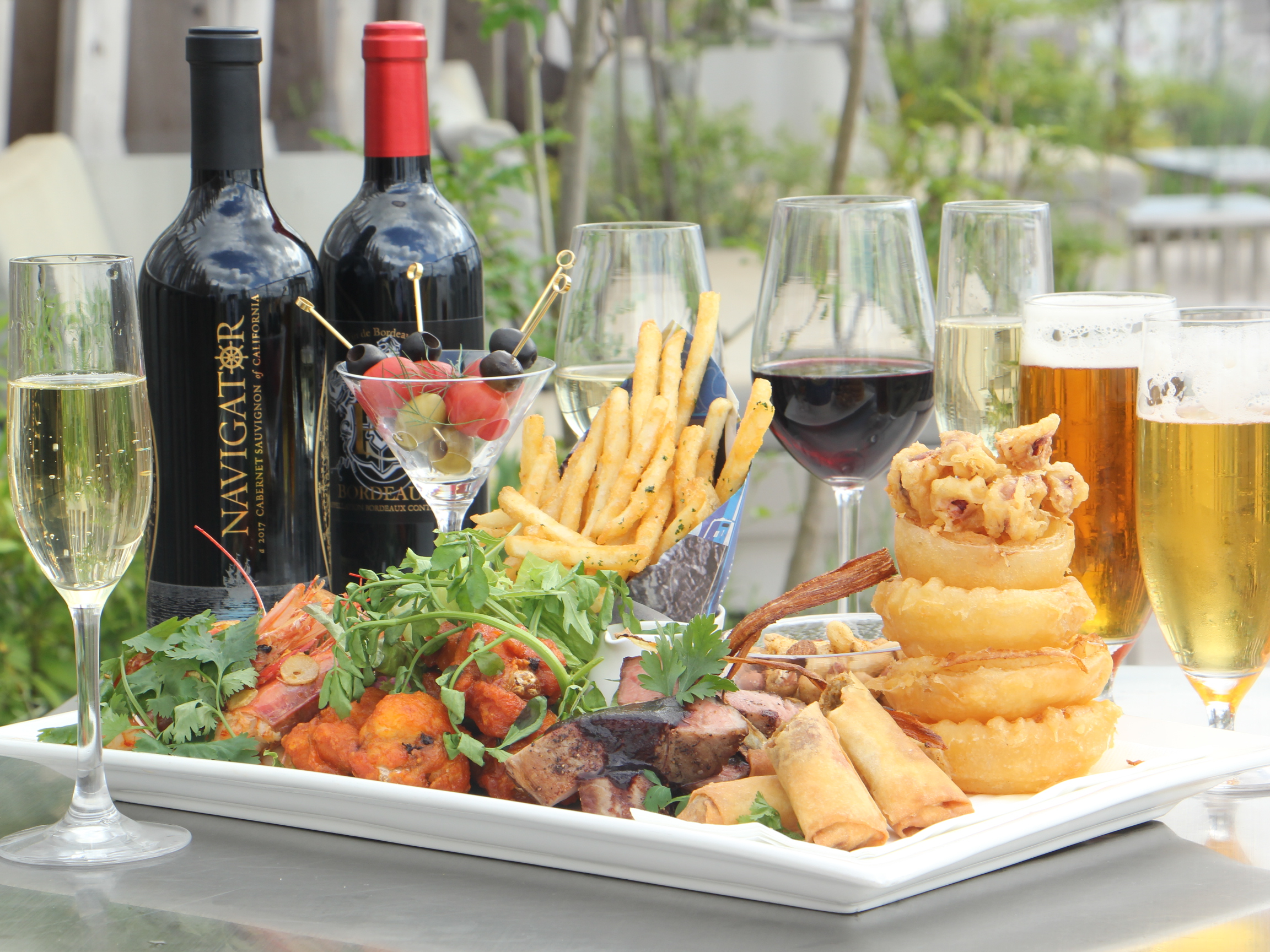 Please make a reservation by phone or booking form by 2 days prior.
Tel : +81-3-5630-1192